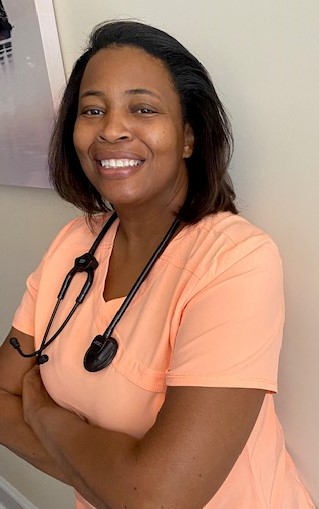 I am a board- certified registered nurse anesthetist (CRNA) practicing in SC.
My journey to nurse anesthesia school was long and hard but eventually I made it. Therefore, my desire is to help others by sharing all that I have learned over the years to make the journey less bumpy.
I am married with 3 children. I completed my undergrad nursing at USC- Upstate also in SC and my masters in nurse anesthesia at the University of New England in Portland, ME. Yes, I moved along with my family to one of the coldest, snowy, most northern state and we SURVIVED! Now I work as a CRNA at a community hospital in SC. 
In my free time, I love watching my girls play volleyball both in college. My oldest daughter plays for Framingham State University in MA and my baby girl plays for East Tennessee State University.
I am a huge sports fanatic in general from football to basketball. I love Duke Blue Devils basketball, Philadelphia Eagles and also Houston Texans.
I also love listening to podcasts during my long drives to and from work. My favorite ones are Smart Passive Income, The Knuckleheads, Armchair Expert, and VT. 
Welcome to my blog!!! I hope this platform will help you navigate your way through the nurse anesthesia school admissions process.