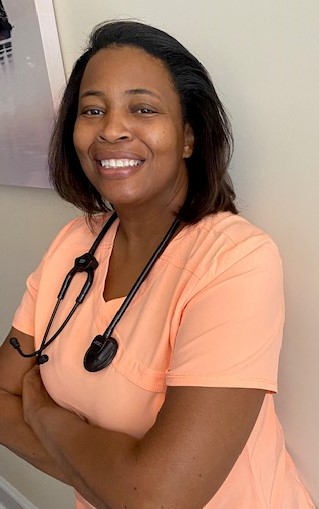 I am a board- certified registered nurse anesthetist (CRNA) practicing in SC.
My journey to nurse anesthesia school was long and hard but eventually I made it. Therefore, my desire is to help others by sharing all that I have learned over the years to make the journey less bumpy.
As for myself, I am originally from SC. I am married with 3 children. I completed my undergrad nursing at USC- Upstate also in SC and my masters in nurse anesthesia at the University of New England in Portland, ME. Yes, I moved along with my family to one of the coldest, snowy, most northern state and we SURVIVED! Now I work as a CRNA at a community hospital in SC which I absolutely love.
In my free time, I love watching my girls play volleyball in college and in high school. I am a huge sports fanatic in general from football to basketball. I love Duke Blue Devils basketball and now have turned into a Houston Texans football fan mostly because of Deshaun Watson and DeAndre Hopkins oh yea and of course, J.J Watt.
I've been through the lowest of days along with the highest of days as a SRNA, the struggles of school, and the long days of studying. Those days are behind me, so now my hope is to help those like me considering this career path.
Welcome to my blog!!! I hope this platform will help you navigate your way through the nurse anesthesia school admissions process.